Online Mastering
- and more
Hello! My name is Njal Frode—Welcome to my web!
Whether you are looking for mastering only, or full productions, I always work for getting the best result and the right sound and attitude.
Full respect for all music-styles, and I work with everyone from beginners to established professionals.
You can think of me as your personal chef! Only in music!

Check if I'm online—if so the chat box is down in the right corner— and you are welcome to have a chat with me!
Superior sound quality
Helpful, understanding & knowledgeable
Always respectful towards artists and their music
Have a listen to this 'BEFORE' and 'AFTER' mixing and mastering demo…
(please wait for the soundcloud player to load, it can be some few seconds)

And, you can listen to music I have mixed and mastered on the sound of my customers page (Spotify-links, iTunes links, and some youtube videos)
— Excellent job Njal!
You got my vocals sounding fantastic
Kevin King, Canada
Take a look at the two studios I work from regularly:
Pricing
Pricelist mixing and mastering
Mastering—€ 40 Euros/song
For full albums (10 songs and more) I offer 10 % discount.
Send 24-bit mixes at 44,1 kHz (or better)
Zip them before you send, for easy handling
Send me an email too, with info
And, if there are a special track-order, remember to include that
The rate for extra versions/edits – like minus-one/no vocal and such, is €10 EUR per version.
Mixing—€ 250 Euros/song
Includes one 1 hour live-audio-stream session for edits.
Zip and send all tracks with no fx or eq, all starting from the beginning. Use 24bit (or better)
Include your working mix, so I know what you emphasize
Send me an email too, with info
I will make a mix and send you
Then you make a list for the changes you'd like, and we find a time for the online session, and then do the changes and adjustments while you can listen to the live-stream realtime, so you can get the changes done exactly like you want
Live-audio session with direct stream from my studio to all standard devices (Mac, PC, Android, iPad) and with integrated chat. (If you like to try out how a live-audio-stream session works – contact me and I'll set up a live demonstration!)
Any changes at a later time are charged hourly rate, and done with the live-session: € 75 Euros per hour
I mix with the final sound in mind, so on a one-to-one basis for songs, you can consider the song mastered (no need to buy separate mastering)
The rate for extra versions like: vocal only, instrumental version, stems and similar, is €15 EUR  per extra version.
New more hours for live-mixing?
If you (and your customers) need more hours in order to get the mix to the exact spot you need, here is the option to buy extra hours for live mixing.
Sometimes the artist (or your customer – if you are producer/studio) would like to try out this or this, before settling on a final version.
— Njal!! Thank you so much for the sound quality!!
It's amazing!!
LaScala band, Russia, Moscow
Location of  NFL Produksjoner
Location:
Hydroparken Studio
Hydroparken, Building 66
Notodden, Telemark, Norway
(+47) 911-13262
njal.frode.lie@nflproduksjoner.no
On The Web: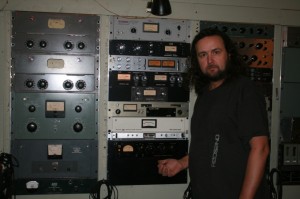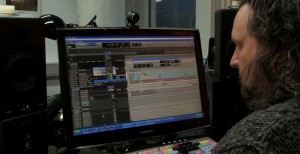 Some of the nominations and awards my customers have received:
Lazy Lester (US blues legend, Louisiana/California USA) 'You Better Listen'
Nominated for three US Blues awards in 2012:
"Traditional Blues Album Of The Year"
"Traditional Blues Artist Of The Year"
"Harmonica Player Of The Year"
Work Njal did on this: recording, mixing and mastering
Andrea Desmond (Seattle, US), various songs, and the 'Milk and Rain' EP:
Nominated for: Best Adult Contemporary Artist at the Artist in Music Awards, 2013
The song 'Run' won the first place in the Eco Arts Awards: Songs of Freedom Competition.
Work Njal did on this: mixing and mastering
Jens Olav Haugen (Akkerhaugen, Norway), the album 'Other Streets'
Finalist in 'The International Songwriting Competition' 2013, in the instrumental class, with the song 'Remembrance' from the album 'Other Streets'
Work Njal did on this: mixing and mastering

Rita Engedalen (Jondalen, Norway) 'Chapels and Bars'; nominated for 'Spellemannsprisen' 2011 (the Norwegian Grammy).
Work Njal did on this: recording, mixing and mastering
Check out the review in Blues Avenue, USA for the album Sinners (click for full review, full album on Spotify link from the customers sound page)